Information Technologies
GE MUSE CV
All manually evaluated or automated measurement analysis is conducted by a study subject specific cardiac data analyst highly specialised in electrocardiography measurement. For each ECG the MUSE CV derived measurement markers are assessed for accuracy. Should the analyst disagree with any of the automated measurements, manual re-measurement is conducted using on screen digital calipers utilising a methodology comparable to the 12SL algorithm to assure total manual / automated measurement compatibility. Such methodology combines the benefits of automated measurement with the assurance of quality and accuracy that only expert human review can provide.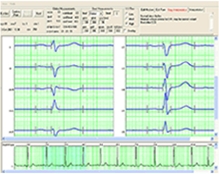 Full electronic audit trial
Digital date storage
Data transfer / communication / XML export facilities
Fully compliant with regulatory requirements
Measurement tools: The Digital Measurement and Annontation Module allows ECG data to be measured and annonated on individual leads or median complexes. High resolution calipers include the capability to utilize tangent method for offset measurement.
Mortara ELI 250 & H12+
New to our equipment inventory, the Mortara ECG recording and analysis system, allows us to analyse ECG data from clients who decide to use the ELI 250 electrocardiograph. Furthermore by using the H12+ Holter recorder, clients now have the option to undertake 24 hour 12 lead Holter recordings, with full 12 lead ECG extraction capabilities.
E-Scribe Rx – Data Management System for ELI 12-Lead ECG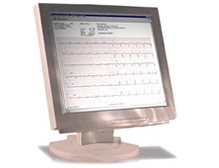 Custom ID: E-Scribe Rx allows the creation of customized demographic data fields for each protocol.
Measurement Tools: The Digital Measurement and Annotation Module allows ECG data to be measured and annotated on individual leads or median complexes. High resolution calipers include the capability to utilize tangent method for offset measurement.
Export: The 12XML Module provides data export in the XML format required by the FDA, or as specified by client for interface to other proprietary systems.
Del Mar Reynolds Pathfinder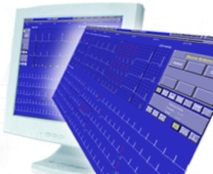 Complete arrhythmia diagnostic solution, provides rapid results from even the most challenging ECG recording.
Within 15 seconds of starting the download of the recording you can start to review and analyse the ECG.
Provides QT, ST and HRV Tools with the user able to set their own analysis criteria.
H-Scribe Rx-Data Management System for continuous Holter monitoring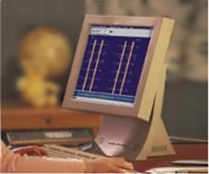 Continuous recording allows for discrete analysis of 12-lead data segments or full arhythmia analysis presented in traditional final-report format.
High-fidelity, 10-second 12-lead ECG can be exported to the E-Scribe Rx, ECG Data Management system for further analysis.
H-Scribe Rx allows customisation of demographic labels to provide final reports exported strips that reflect workflow.
Advanced Data Tracking Qualities
Cardio Analytics utilize bespoke clinical data management software packages that provide complete coverage of every aspect of Data, Scheduling and Resource management needed to illustrate effective solutions to the challenges of global multi-centre clinical trials.
Cardio Analytics Measuring System (CAMS)
CAMS is a highly specialised electronic system that has been specifically designed by Cardio Analytics for the input and extraction of study data. CAMS is the database data input solution utilised when compiling data for any study providing a guarantee of quality input from a button press or manual input. The measurements go through a series of quality checks whilst they are inputted into the database. The check includes a phase of where the values become invisible on screen and confirmation of data is re-entered by the user thus enabling complete satisfaction that what is being read is 100% typed in. Because of our software the Data Management team can produce a variety of performance monitoring metrics designed to provide useful performance management information to both our Project Managers and our clients. Reports are produced on a study specific monthly basis and can be configured to provide information ranging from mean ECG turnaround times to % of data queries generated.
Cardio Analytics Tracking System (CATS)
From conception to completion the CATS (Cardio Analytics Tracking System) solution offers complete change control, tracking of Data and Study specifics in the form of a very easy to use interface. It contains I/O commands that allow 0% of error from source data and is easily manipulated toward the data transfer/handling requests of any client. Once entered onto the system each job is allocated a unique number and attached with a bar code. After each step of the study process the bar code is electronically scanned, providing a complete electronic audit trail for each piece of work as it is tracked through the system.
Cardio Analytics Reporting System (CARS)
Cardio Analytics Reporting System (CARS) is a tool used by Data Management to extract information from the Cardio Analytics corporate database. The system provides summary data to measure certain key statistics for production of metrics in the format as recommended by the MCC (Metrics Champion Consortium). The system has scope to expand into provision of other information such as data validation, exception reporting and identification of incomplete or inconsistent data.
Contact Details
Plymouth Science Park, Derriford, Plymouth, PL6 8BU
(01752) 201144
(01752) 201145